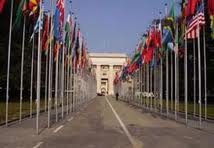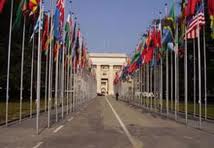 Following on from TYO UK's advocacy work at the UN Human Rights Council, a submission was made to the 14th session of Universal Periodic Review (UPR), expressing concern at Sri Lanka's intimidation and violence against human rights workers and political activists.
During this session, set to take place in November 2012, Sri Lanka will undergo its second UPR cycle, where the human rights situation in the country will be examined by other member states at the Council. Due to the process of UPR, Sri Lanka will be measured against recommendations that the country agreed to accept at the previous cycle of UPR (which can be found here)
Along side other NGOs, civil society groups, and Tamil diaspora organisations, TYO UK submitted a report to the Council ahead of the 14th session.
Summary of Main Concerns from TYO UK's UPR submission:
The Government of Sri Lanka maintains that it respects the rights of human rights activists and political activists, and has called for further time and space to enact reforms. At Sri Lanka's previous Universal Periodic Review (UPR) in 2008, the government supported several recommendations to enact such reforms, including recommendation 17 which called on Sri Lanka to "ensure a safe environment for human rights defenders' activities and that perpetrators of the murders, attacks, threats and harassment of human rights defenders be brought to justice".
Yet three years since the end of the armed conflict, the threats, harassment and attacks on human rights defenders and political activists have continued with impunity. In particular, the international calls for accountability, justice and a lasting political settlement, overwhelming endorsed by the Tamil diaspora worldwide since 2009, have led to growing reports of diaspora activists being vilified as "terrorists", intimidated through verbal threats and attacked both inside and outside Sri Lanka.
Please download the PDF file here