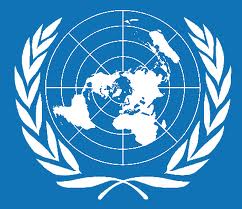 Joint Statement by British Tamils Forum (BTF), Canadian Tamil Congress (CTC), Tamil Youth Organisation UK (TYO UK) and US Tamil Political Action Council(USTPAC) March 7th, 2012 – Geneva, Switzerland
We welcome the proposed resolution by the Government of the United States of America at the 19th Session of the UN Human Rights Council towards holding all parties to the conflict accountable during the last phases of the war in Sri Lanka. The resolution offers a glimpse of hope for those affected by the conflict and sets in motion appropriate steps that could assist in long term peace and reconciliation in post-war Sri Lanka.
Three years after the end of the bloody civil war, Sri Lanka has failed to establish the necessary preconditions for reconciliation to occur. While the government appointed Lessons Learnt and Reconciliation Commission (LLRC) has been held out as the cornerstone of Sri Lanka's accountability and reconciliation strategy, it falls short in addressing critical issues of accountability. Sri Lanka has been given the appropriate time and space to offer a path towards peace and reconciliation, but has failed to do so.
Whilst we have serious concerns regarding the independence of the LLRC and its failure to address the credible allegations of war crimes and crimes against humanity, the implementation of the LLRC's constructive recommendations, as detailed within the tabled resolution and in accordance with the specified timelines, would be a step in the right direction.
The members of the Human Rights Council should seize this opportunity and contribute towards building on the proposed resolution by incorporating the implementation of the Secretary General's Panel of Expert report into the draft text. British Tamils Forum, Canadian Tamil Congress, Tamil Youth Organisation UK and US Tamil Political Action Council will continue to engage with the international community to ensure that long term peace and stability is attained on the island of Sri Lanka.