MPs, peers from the House of Lords and a cross-party group of politicians endorsed the call for an independent, international investigation into allegations of war crimes in Sri Lanka, at an exhibition organized by the BTF and APPGT held Tuesday at Portcullis House, a parliamentary building in Westminster. The exhibition highlighted the protracted nature of the genocide of the Eezham Tamils through a creative use of artwork, paintings, newspaper clippings, slides and documentaries. The event was widely welcomed by those who attended, including the shadow foreign secretary, Douglas Alexander, Labour MP for Wolverhampton South-East, Pat McFadden, Lord Quirk, Father Emmanuel of Global Tamil Forum (GTF), and Lord Kennedy. "We must stop the genocide of the Tamils. The world must stop the barbarism of the Sri Lankan regimen," Robert Halfon, Conservative MP from Harlow said at the venue.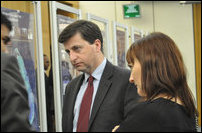 Shadow Foreign Secretary, Douglas Alexander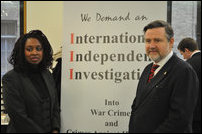 Barry Gardiner, Labour MP, Brent North and Dawn Butler, former Labour MP, Brent South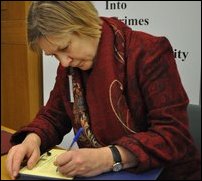 Angie Bray, Conservative MP, Ealing Central and Acton
Working in collaboration with Tamil societies at London universities, the TYO-UK designed a creative exhibit detailing the eight stages of the genocide of Eezham Tamils.
Full Article: http://www.tamilnet.com/art.html?catid=79&artid=34852