The Tamil Youth Organisations send their solidarity message to the Jaffna University society who have declared a two day strike commencing today, Thursday 22
nd
May 2014.
The students and teachers of Jaffna University courageously commemorated the fifth year anniversary of the Mullivaikal massacre yesterday despite various threats from anonymous sources.  The university reopened yesterday after an ordered closure in an attempt to stop such remembrance events saw hundreds of students and staff gathered in the auditorium remembering the lives lost during the final stages of the war.  Candles were lit in memory of those who were killed at the hands of the genocidal state and the message 'Our heartfelt prayers for our loved ones who perished at Mullivaikal'was also seen displayed at the university.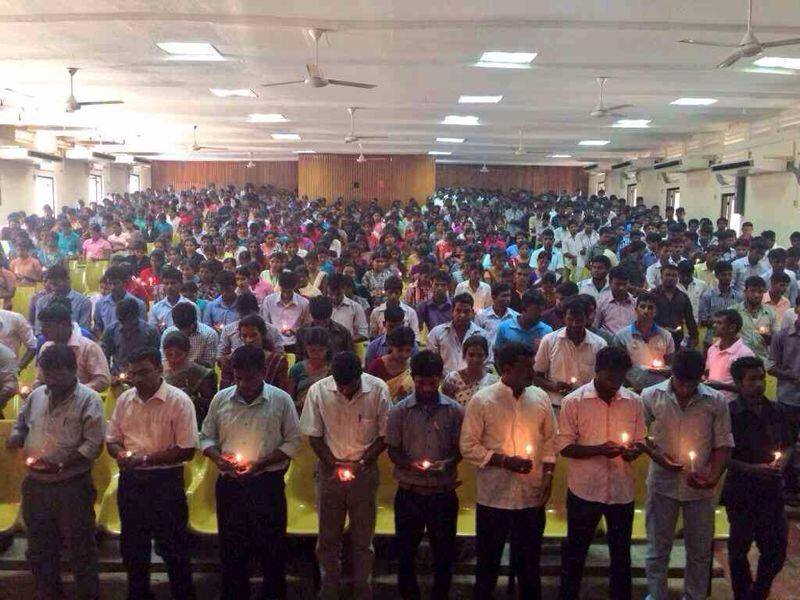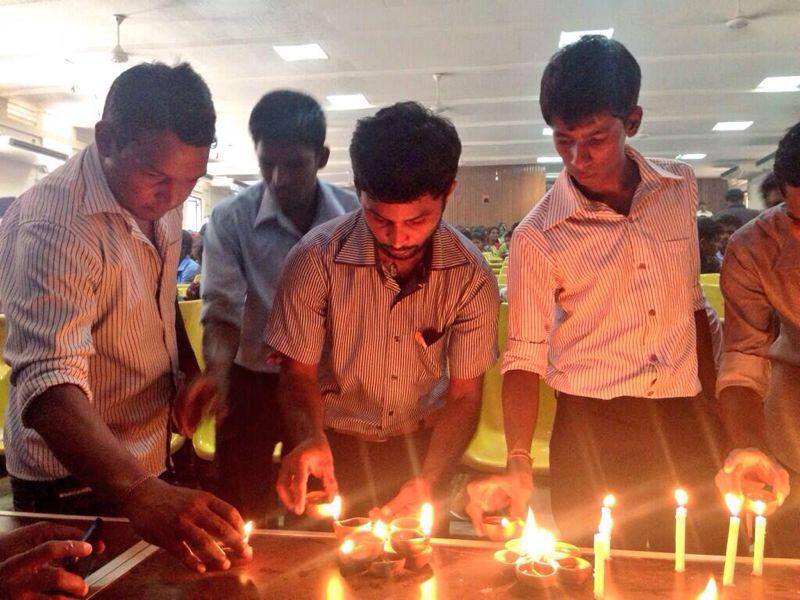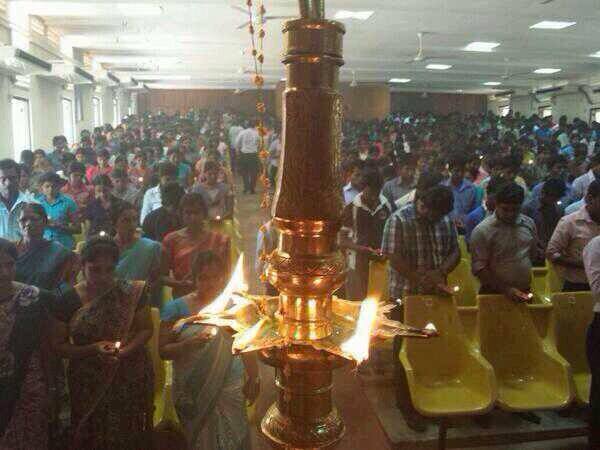 As the state continues to perpetrate acts of genocide on the Tamils, attempts to instill fear in students and silence their voices for justice, the observance of Mullivaikal remembrance at the university shows that the memory of Mullivaikal cannot be extinguished.  The acts of intimidation and harassment seen are nothing new to the Tamil nation.  The Jaffna University Teachers' Association President Mr Rasakumaran has been summoned for an investigation to the 4th Floor (recognised torture centre) by the Terrorist Investigation Department.  The denial of the democratic right to observe Mullivaikal on May 18th, also known as Tamil Genocide Day is unacceptable.
In March this year Tamil students at the Eastern University were attacked by Sinhala mobs with the aid of the Sri Lankan military.  In 2012, Tamil students in Jaffna were attacked for holding a protest against the harassment and intimidation by Sri Lankan security forces inside the campus.
The Tamil Youth Organisations strongly condemns these acts of violence.
Half a decade has passed since the end of the 2009 genocidal massacre of Tamils, the Tamil nation has been under seize of the Sri Lankan army for over six decades.  Rape, torture, abduction, lack of media freedom and open attacks on media, land grabs and Sinhala colonisation proves the genocidal intent of Sinhala nation over Eelam Tamils.
The Tamil youth and students have always been the primary target of the Sri Lankan state to defeat the Tamil national resistance. Tamil youth and students all around the world strongly condemn the attack on the Tamil students and stand in solidarity with the Jaffna University Student Union.
We collectively urge the International Community to:
– Take action to cease the genocide on the Eelam Tamil nation by Sri Lanka and guarantee the security of the Tamil homeland through a transitional administration
– Hold a UN monitored referendum to solve the national question of the Eelam Tamil nation.
– Recognise the Eelam Tamils right to self-determination and sovereignty.
Tamil Youth Organisation Australia
Tamil Youth Organisation Canada
Tamil Youth Organisation Denmark (Thesaigal)
Tamil Youth Organisation France
Tamil Youth Organisation Germany
Tamil Youth Organisation Italy (Giovani Tamil)
Tamil Youth Organisation New Zealand
Tamil Youth Organisation Norway
Tamil Youth Organisation Sweden
Tamil Youth Organisation Switzerland
Tamil Youth Organisation United Kingdom